S.A. 500,000 €
49 Oulins Road
28260 ANETH
CONCEPTION AND REALISATION
1. NOMINATIVE INFORMATIONS COLLECTE
The personal information collected on the site is exclusively intended for S.A.D. or possibly other subsidiaries of the group but on a non-commercial basis. S.A.D. undertakes not to disclose, sell, rent or voluntarily exchange to third parties or any external organization for the purpose of their unauthorized use of the information you provide to us (i.e. your name, address, your address, your phone and email address). In accordance with the Computer and Freedoms Act of January 6, 1978, you have the right to access, modify, correct and delete personal data about you. All you need to do is request it by mail at:
Society of Denatured Alcohols – 49 Oulins Road – 28260 ANET.
2. INTELLECTUAL PROPERTY AND AUTHOR RIGHT
This site is owned and operated by S.A.D. All component elements of this site, including the graphic charter, domain name and other distinguishing signs appearing on the site https://www.societe-alcools-denatures.com are protected by current property legislation intellectual and copyright, and belong to S.A.D. or are subject to a user authorization. The photos and visuals are from the group's image bank or have been authorized to use. All reproduction rights are reserved. Paper reproduction is permitted subject to respecting all reproduced documents, without any modification or alteration. And only as part of a use in the family circle. Any unauthorized exploitation of the site or its content would incur your liability and constitute a infringement sanctioned by articles L335-2 and following the Intellectual Property Code. Any link or framing of this site is therefore strictly prohibited and as a result, no item on a page of this site can be partially or fully disseminated, transferred or inserted on another site, unless expressly authorized.
3. SITE OF TIERS AND HYPERTEXTLinks
This site may contain hyperlinks to other sites including S.A.D. is not the publisher. You are informed and you accept that S.A.D. is not responsible for the unavailability of such sites and that S.A.D. does not review, control, approve or be held responsible for the content of these sites or other items available through these sites. Therefore any use of a hyperlink to another site is done under your sole responsibility.
4. LIMITATION OF LIABILITY
S.A.D. cannot guarantee the accuracy, completeness, and news of the information disseminated on the site. However S.A.D. strives to make every effort to disseminate accurate and up-to-date information. You acknowledge using this information under your responsibility. S.A.D. cannot be held responsible:
errors or omissions posted on the site,
direct or indirect damage, regardless of the causes, natures and consequences, that could result from access or use of the site, including accessibility, data loss, deterioration, destruction or viruses, that could result from access or use of the site affect your equipment and/or the presence of viruses on this site.
5. APPLICABLE LAW
This site and its content are governed by French law. Any dispute will be the responsibility of the competent courts of Chartres.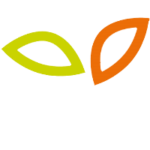 Société des Alcools Dénaturés (S.A.D.)
49 Route d'Oulins
28260 ANET/ France
Phone : +33(0) 2 37 41 92 76

Société des Alcools Dénaturés